Screen Goddess Maryse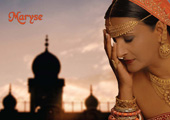 My five key life values are Self Respect, Personal Development, Freedom, Creativity and Friendship

I ended up in the technology arena at a lucky time for me in its burgeoning existence. There were not many people who worked in intersection of IT and business, which is now called Information Systems (IS). At the time, I was working in a finance area of a large multinational book publisher. They needed someone who understood Financial Statements to set up a budgeting process, which extracted information from their main accounting system and was managed through spreadsheets. I moved into a role as IT manager in the same company, but ended up being drawn to a more people-oriented role as a Business Analyst/ Trainer role with a middle-tier ERP systems company.
My background in accounting helped me understand what people were looking for; my communications and analytic skills helped me translate how the technology would manifest into business processes. This role gave me the opportunity to travel throughout S.E. Asia, meeting some great people and eating the yummiest food!
Over time I have moved to larger companies, taking on more project leader roles. I worked at Oracle for 7 years, performing roles across a number of functions. This gave me the chance to learn lots more about systems and companies, expanding my horizons even further. My current role is as a Project Manager in the Regional Finance group of Electronic Arts, a great mix of finance and IS in a funky games company.
I have come to understand that one of my strengths is the ability to view a project from both the helicopter view, as well as down at the minutiae. Right now, that's reflected in my understanding of the business driver for a global project that I am managing, all the way through to the details of an accounting transaction at the debit and credit level !!
I think that my greatest joy, in a work environment, is helping those around me blossom and develop their potential. Successfully completing a job in a professional manner is what is expected of me ... but seeing others reach new horizons is the buzz.
On a social basis, I have temporarily cut back from my usual, giddy social life whilst I finish my MBA. Prior to studying, as well as catching up with friends over a glass or two, I loved Latin dancing and all sorts of paper arts - making cards and collage pieces; hence the Creativity in my values. I can hardly wait until holistic is once again the main adjective I use to describe my life :)