Screen Goddess Sharon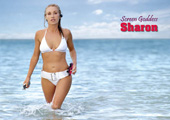 Sharon is the General Manager, Products and Services for iBurst - one of the world's first open access Mobile Broadband Data Network Services. GM Products & Services for Personal Broadband Australia
Sharon joined PBA in 2004 as Product Development & Implementation Manager, concentrating on systems development. Today her role is multi-faceted, flexible and dynamic, dependant on the business focus at that time. Today that includes ongoing technology & market R&D, full life-cycle commercialisation of Mobile Broadband Services including secure mobile network routing across multiple bearer technologies.
"I'm motivated by achievement. I'm inspired to create the future and feel privileged to be afforded the power of change. I'm an innovator who enjoys harnessing the potential of the incredible people around me."
"My objective is to contribute business acumen, inspired innovative thinking, & passionate can-do attitude to a like-minded team of results focused professionals that are motivated to achieve value through excellence. The environment I work in must be fun & value people via tangible support, recognition & rewards"
Sharon is a passionate supporter of Australian innovation, and is actively involved in assessing ICT opportunities for numerous government and non-profit organisations. With its cultural diversity, proximity to Asia Pacific, and pioneering spirit, Sharon believes Australia is uniquely positioned as a test market for global innovation. By recognising and rewarding innovative domestic companies, Australia can help to harness and translate this great potential into global success by investing in the development of our own intellectual property - in effect creating a true "Smart Australia".
In 2002, she was recognised as a Broadband Internet services pioneer for Videcom at the inaugural Secrets of IT Innovation Award (Multimedia) at the World IT Congress 2002 for.
Founded by Sharon in 2000 Videcom was born out of the ClubOz services, originally co-founded in 1996 along with technology partners Namadgi (Namadgi became Powerlan in late 1999). ClubOz was famous on the internet as one of the first real-time multipoint video services in the world, having a membership of 20 000 "live" video members in 1996 .
Sharon has been a member of the judging panel for the Secrets of IT Innovation Award from 2004 - 2006 inclusive; and for 2006 Telecommunications Society of Australia Encouragement Award. She has recently accepted an appointment from a state government, as part of their technology strategy, to join their strategic market partnership program advisory group.
As founder and Managing Director of Communnovate, she is focused on R&D and commercialization of new global super-converged multi-bearer live interactive mobile multimedia IPTV game content, & virtual community services.
Sharon was instrumental in developing and managing the ground breaking Via Vodafone innovation and developers program, and commercialising third party mobile content and application opportunities for Vodafone Asia Pacific. This included the deployment of local gateway access to a global service delivery platform.
She moved to Vodafone Australia New Markets business where she was responsible for developing management systems for third party network gateway access: m-commerce, mobile campaign management, and content.
More recently she was a 3G product development manager for Optus Singtel, responsible for mobile video telephony, multimedia services, mobile content management, and migration of 2G and 2.5G products and services to 3G.
Happily married to Paul, Sharon has a 22 year old daughter, Chloe, and is grandmother to Lillian Grace. Other family members include a hyperactive Jack Russell imaginatively named, "Jack" and a somewhat insane red banded lorikeet. She has called Sydney home since 1992.
During her formative years, a seed was sowed that would develop into a passion to provide cost-effective communications services for people in isolated communities. This later matured and developed into the goal of making life better, by creating rich virtual communications services for global communities.
When she entered the ICT industry in 1996, she was afforded the opportunity to become an experienced convergence specialist many years before it became a "buzzword".
Sharon believes the ICT industry, though male dominated in terms of male: female ratios, provides new opportunities for women due to the industry's dynamic, creative and forward moving nature. The work is challenging and varied, but also has an element of the unconventional - trying new approaches, looking at challenges with a fresh perspective, welcoming change. This translates to new business and employment opportunities for women & men who are credible, savvy and flexible. Sharon is a firm supporter of meritocracy - hiring the best person for the role, sex agnostic.
Today mobile internet, multimedia communications, financial and security convergence can be viewed as "gold rush in the wild west of a brave new world" - a world of risk & opportunity for intelligent creative, visionary people. This is the dawning of a new industry sector. Well funded, and holding the glamour and excitement that has traditionally been the domain of the Movie, TV and Music industries, this new sector is ready to be carved up by the bold. The traditional view of a "female role" holds little sway in such a dynamic environment hungry for inspiration, strategic direction, experience and execution. In particular this type of new industry empowers talented women to take prime positions rather than the supplementary roles they may be forced to accept in more traditional industries (with higher incidence of "gatekeeper" type activity).
On a more humorous note, the benefit to women of working in the ICT industry is the high availability of males for potential mateship ~ statistically there are 6 men for every 1 woman. Food for thought.
Her interests and hobbies include but are not limited to:
Arts: Creative/Design, Painting, Architecture, Literature/Writing, Music (cross genre),
Travel: Australia/International Culture/Communities
Reading/research: Geo-Science, Physics (popular), Bio-Science, Health & Medicine; History, Philosophy, Social structure & communities, Humour and wit
Sport & Nature: Snow + Skiing, Beach/Ocean & Water Sports, Equestrian, Camping and 4WDriving, Boxing, Gardening; National Parks
ICT R&D: Virtuality, Interactivity, Multimedia, Mobile IP, communities, information architecture
http://myitgoddessrant.blogspot.com/