Screen Goddess Rachel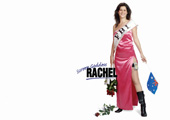 Data Telecommunications - Network Engineer, QLD

I work on data network design through to implementation and support.

My job has given me the opportunity to travel and work in countries I would never have dreamed of visiting. I have worked everywhere from Europe, to the Middle East including Algeria.
There is no real language barrier in IT making it the ideal career for people who like to travel.
One of the weirdest places I have found myself working is in the attic space of the House of Commons in London with Big Ben chiming loudly close by!
My best qualities include a genuine interest in what I do and the ability to adapt very quickly to changing environments as well as being friendly but professional at the same time.